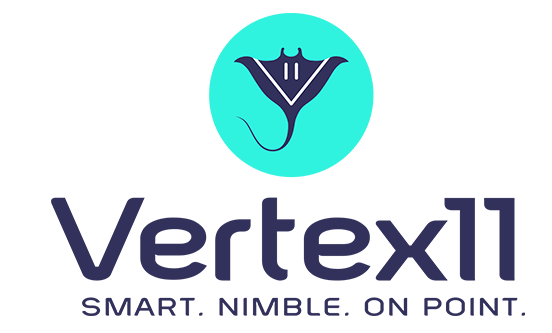 How does a cybersecurity company reinvent itself with a unique identity that stands out from an emerging crowded space?


Creative Idea:


We collaborated with the founder to land on the perfect symbol for their rebrand—the manta ray. Manta rays are highly intelligent creatures capable of self refelction. And what Vertex11 does is truly super heroic in a lot of aspects. They deserve their own super hero emblem. We developed the full rebrand identity. Bringing it to life in a new website, custom illustrations, case studies, social media, blogs and newsletters.
Creating unique headshots that reinforce the brand.
One cohesive brand look, tone and feel.
Results:
Vertex11 has seen a 65% increase in new business leads since the launch of the new brand. Their social engagement has increased by 500% and even with the lack of available talent in the industry, they've been able to attract new hires and grow at a level to deliver on new business opportunities.